Yes, Your Pets and Carpet Flooring Can Exist in Your Home!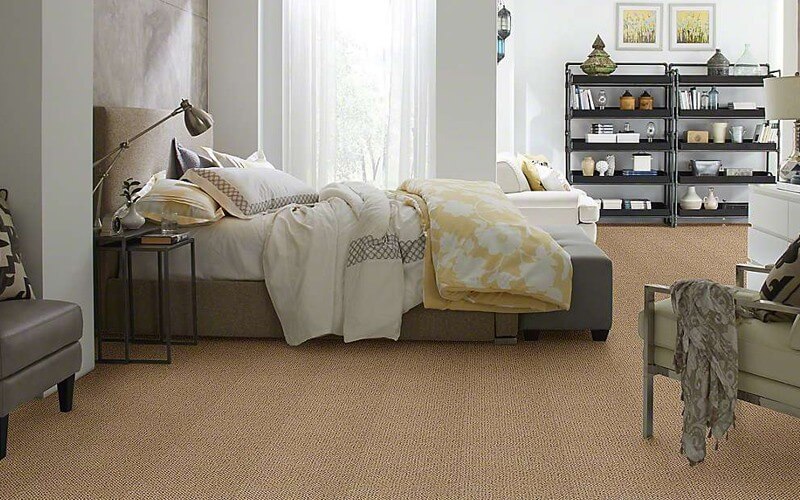 If you own pets and have carpet flooring, you know that it's hard to keep it looking clean. Cats and dogs shed, have dander, and drag other junk through the house, so it is recommended to vacuum at least twice a week. You should also choose a carpet with medium tones and with multiple colors woven into it to help hide some of the mess your furry friends leave behind. Hair, smells, and other pet messes are annoying, but here are some tips on how to keep your carpet flooring looking great, even with pets in your home. Contact us to choose the carpet for your home.
Use Stain-resistant Carpet 
Stain-resistant carpet flooring is always the best choice when replacing your carpet. You may find that it costs a bit more, but it also lasts longer than other carpeting. This type of carpet has protective layers added to the fibers, so you don't have to scotch guard it. Plus, it can be vacuumed and steam-cleaned frequently without losing its integrity. 
Scotch Guard Your Non-stain-resistant Carpet 
When your carpet is just a few years old, you probably don't want to buy and install new carpet flooring. Instead, you can scotch-guard the carpet to add a protective layer to it. You do have to repeat the process periodically, and you should let a professional handle it. If you don't get each fiber treated, staining is possible. 
Clean Up Pet Urine Promptly 
Pet urine is hard to get out of carpet flooring, so the best thing you can do is clean it up quickly. Take several paper towels and lay them on wet spot a few at a time, stepping on them while wearing shoes. This pulls up the urine without spreading it around. Once the paper towels come away almost dry, use a spray mixture of one cup water and one teaspoon ammonia. Spray it and let it sit for about five minutes. With a stiff brush, use circular motions on the spot, starting at the inside. Then, use a wet/dry vacuum to get the rest of the liquid out.  
Ask the Experts
There are many steps you can take to keep your carpet looking clean and fresh, even with a pet around, including pet maintenance and keeping up with cleaning efforts. Your carpet flooring is a representation of your house and something in which to take pride. Yes, your pets and carpet can happily co-exist in your home! Come see us today for more expert advice on choosing carpet flooring in your pet-friendly home.  

REQUEST FLOORING INFO