WE HAVE TWO NEW DIY WATERPROOF PRODUCTS FOR YOU!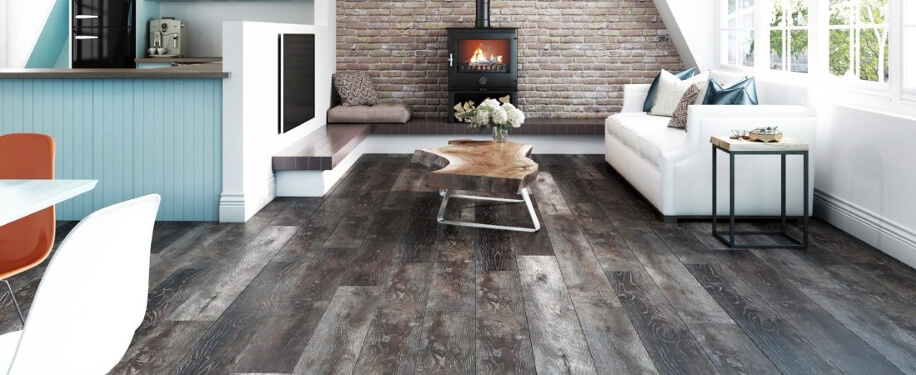 1/ Stone Core Click-Engineered Luxury Vinyl Plank Flooring, from Centurity
with a real wood grain embossed on it, at an exceptional price for the high quality! The planks are approximately 9" wide by 60" (5') long, & ¼" thick. Check out the photos! 
IN-STOCK: We have STACKS of it so you can take it home right away! (currently in two colors)
EASY TO CLEAN & HEALTHY: The supplier, Quality Craft, uses virgin vinyl that is ortho-phthalate free, and non-porous, making it easy to clean, and a healthy choice for your home.
EXCELLENT QUALITY: We have chosen to carry the higher quality, 6.5- mm thick planks with an attached high-density foam underlay that dampens sound. (5mm plank plus 1.5mm underlay).
AN EASY-TO-INSTALL DIY Quick-Click product, similar to, but better than laminate. No need for adhesive!
EXCELLENT WARRANTY: It is very durable, with a 20 ml wear-layer on top, which is why it has a life-time warranty in residential applications!
COMMERCIAL APPLICATIONS: Being waterproof makes it perfect for not just the wet areas of your home, but also a great choice for commercial settings, such as shops, hair salons, and restaurants: it comes with a limited commercial flooring warranty of 20 years!
WITHSTANDS TEMPERATURE FLUCTUATIONS BETTER: The stone core construction virtually eliminates shrinking and expansion issues and the underlay eases installation over uneven sub-floors. That makes it a better choice for RVs, trailers, and seasonal cabins too!
QUIETER FLOOR: The IIC sound rating of 79 helps reduce noise too! Something to consider if you live in a multi-level house, condo or apartment building.

STOP BY & CHECK IT OUT! It may be just the product you've been looking for! And if you are not keen on installing it yourself, we have installers who can take that pain away for you!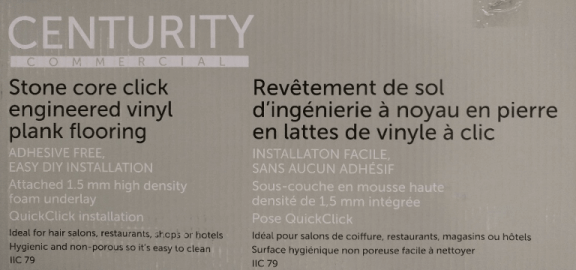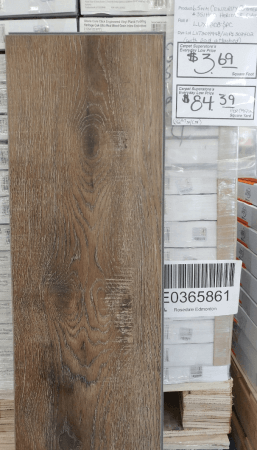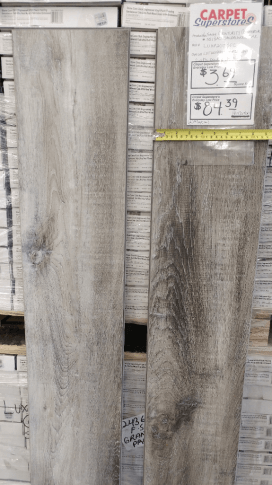 2/ SPC (Stone Plastic Composite) LVP Flooring, from Stevens Omni/Republic.
SEVERAL COLOR CHOICES: If you need more choices to match your décor than what we keep in-stock in the Centurity brand, we now have access to another new SPC flooring product in a wide range of very nice colors, many with a wood-grain look.
It is the 'PURE SPC' or 'SPC MAX' supplied by Stevens Omni in Calgary, & manufactured by Republic Flooring of the western USA. The only catch is, you must be willing to wait for it to be shipped to GP. (it has to be custom-ordered).
WHAT IS SPC FLOORING?
SPC Flooring stands for STONE PLASTIC COMPOSITE. (Powdered stone is mixed with plastics & binders/polymers.)
EXCELLENT QUALITY: The top 20mil wear-layer & 8mm thickness (6.5mm + 1.5 underlayment) is even thicker than our other 6.5mm thick Stone Core in-stock product, & it is priced accordingly. (more $$)
It is very durable, & won't ever shrink or expand, looking beautiful and new for as long as you own it. AND it is waterproof too, since there is no wood pulp nor sawdust in it – only plastic! (Laminate, however, is wood sawdust-core based, so it expands when wet for too long!). Spills should still be wiped up ASAP however.
CUSHIONED: The 1.5mm thick cushiony attached underlayment is easier on your feet than ceramic tiles, helps with sound control and is anti-bacterial ensuring no mold nor mildew growth.
DYI or have it installed: It has a beveled 'UniClic' locking system, and the attached underlayment makes installation easier too. It comes in either seven (7) inch or nine (9) inch widths, depending on your selection. All boards are 5' long.
AWESOME WARRANTY:  they provide a 'limited' 25-year residential warranty; and for commercial installations, a 'limited' 10-year warranty.
Stop by and have a look at our display area at the far end of the store!
PS: we have installers for all of you non-DIYers!
Attached is a photo of the display stand in our store to illustrate how many color options they can provide. It is still best to come in, and then we can help you select the best options.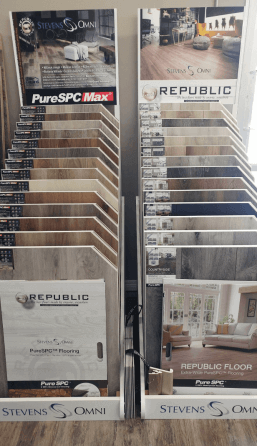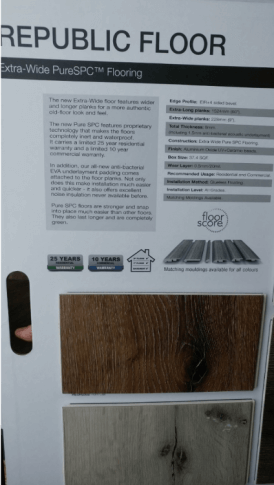 This web link will also take you to Stevens Omni's website, where they have the colors & widths posted, along with a few photos. https://www.stevensomni.com/?dt_portfolio=amazon-4769-blues-8
This is a link to the manufacturers' INSTALLATION & WARRANTY & MAINTENANCE info:
SPC MAX          https://www.republicfloor.com/copy-of-spc-installation-instruc
SPC PURE          https://www.republicfloor.com/copy-of-laminate-installation-instr
Just a reminder, these SPC products must be ordered-in from Stevens Omni. It is not in-stock.
The photos below are from the manufacturers' website https://www.republicfloor.com/copy-of-woodland-southern-oak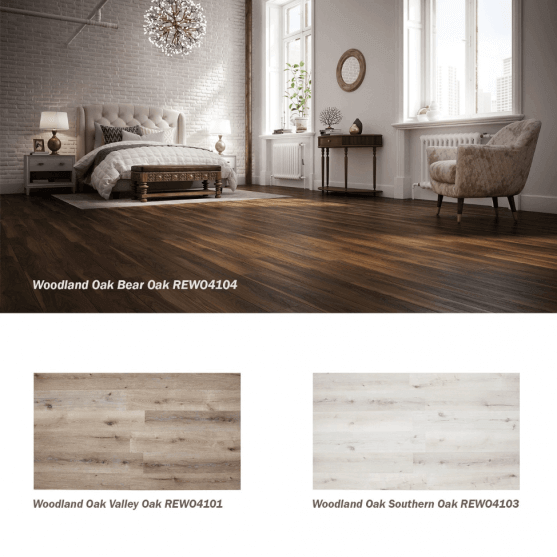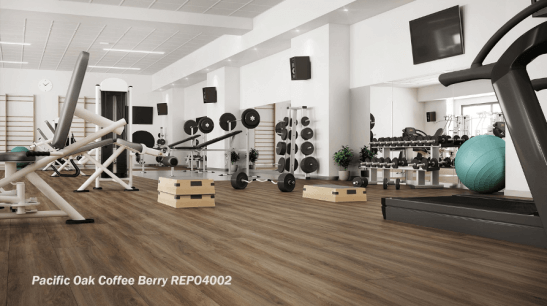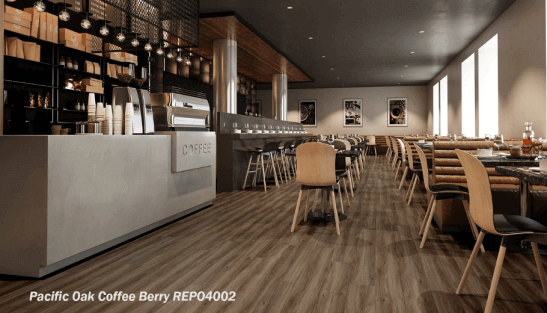 REQUEST FLOORING INFO