Choosing the Right Carpet Flooring for Your Home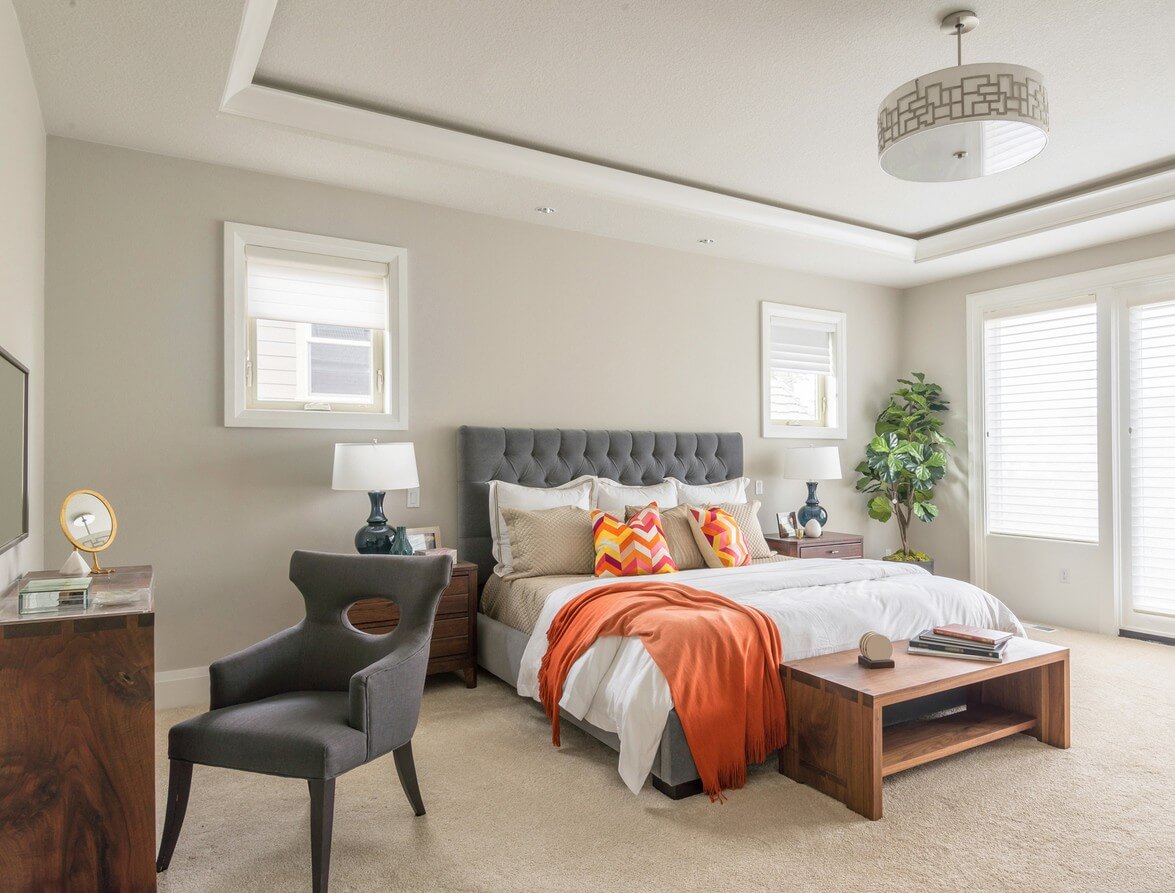 Are you considering carpet flooring in your home? You may be surprised at how many options there are, making it hard to decide. With this helpful buying guide, you can quickly find the right carpet for any room in your house. Visit us today to shop with a flooring consultant.
Carpet flooring offers comfort, warmth, style and beauty. However, your carpeting has a tough job! It gets played on, sat on, and walked on constantly. It takes an extra beating when you have children, and especially pets in your home. Here are some things to consider when you are shopping for carpet.
Room Traffic
When focused on carpet flooring, you need to know the traffic and activity that the room sees. Are people going to walk back and forth a lot? Is there going to be a lot of children or people on it? Is it the dog's favourite place? You may want to consider stain-resistant options, as well as darker colours for high-traffic areas.
Colours
Choosing the colour for your carpet depends on your personal taste, but you may also want to consider how the room you want to carpet is used. There are so many options when it comes to colour for carpet flooring, including:
Basic. Neutral colours are a good basic option that allows your furniture or other décor to be the focus of your room.
Bold. A bold, daring coloured carpet can be an interesting focal point.
Light. Light colours are great for brightening a room.
Dark. Darker colours hide dirt and stains better than light colours.
Patterned. A fun pattern in a variety of colours can add style and flair to any room.
Texture
While the colour you select is important, the texture of carpet flooring also plays a roll in its appearance and longevity, as well as how the carpet feels. There are many texture options available, including:
Plush. Plush carpeting is highly popular because it is durable and has a dense weave. This makes your carpet feel soft and comfortable.
Berber or Loop. The term loop refers to the yarn and how it's fastened to the backing. Berber styles have large loops that aren't cut and vary in size. This helps to create a unique pattern. Berber is most popular in neutral tones.
Patterned. This carpeting style features loops and cut fibers, so you can have almost any design. There are also different pile levels.
Frieze. Frieze carpeting has longer fibers with a crimped texture and more twists. It can hide vacuum marks and footprints, giving the room a casual look.
Upgrade Your Carpet
Carpet flooring is an excellent choice for many homes but choosing the right one can be challenging. These tips can help narrow down your options. Visit our flooring consultants for more help on selecting great carpet flooring for your home.

REQUEST FLOORING INFO