Why does Your Engineered Hardwood Flooring Have Gaps?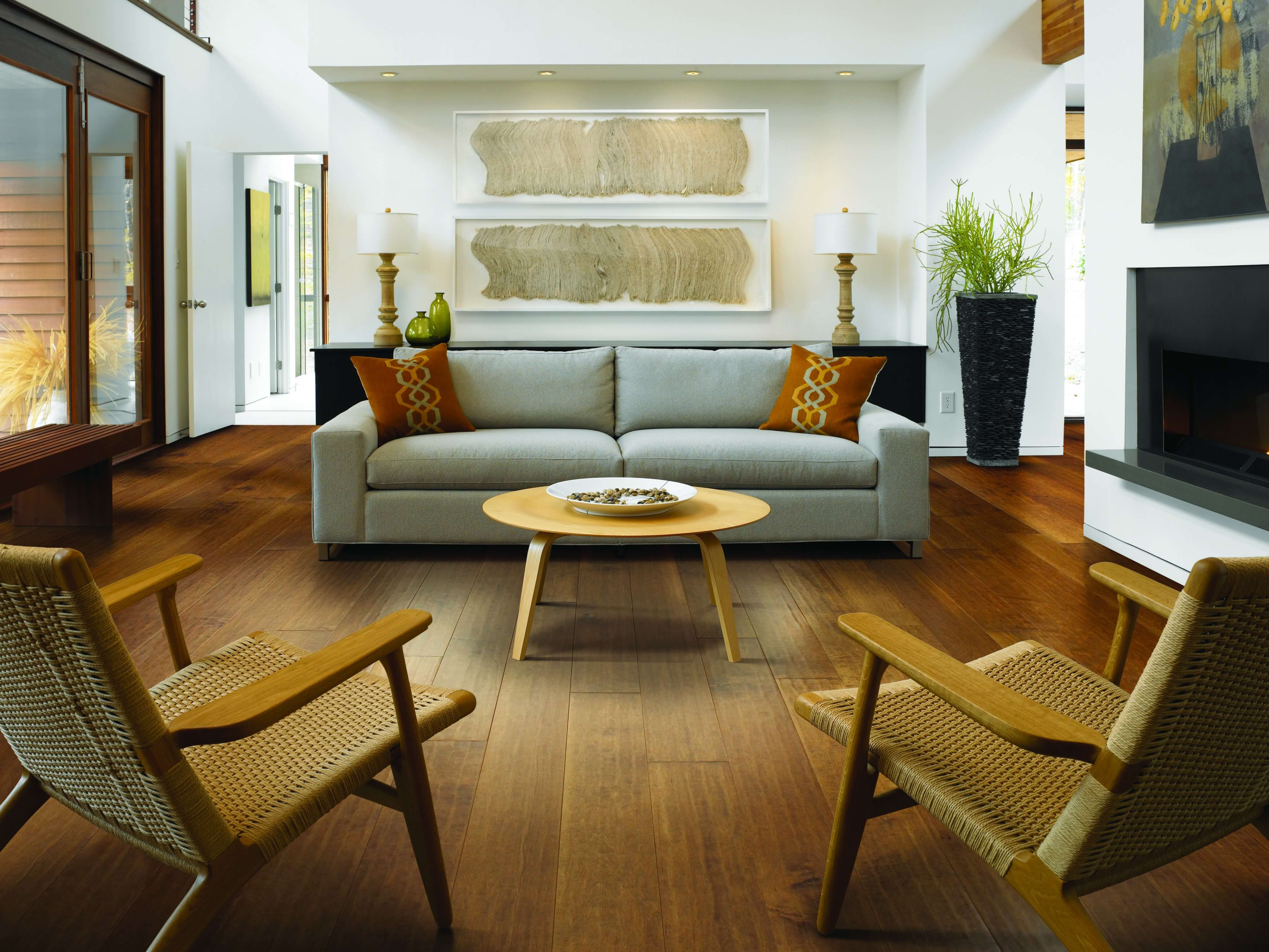 Engineered hardwood flooring is designed to help minimize gapping because the wood expands and contracts. Still, it is possible to have gaps. This can happen for a variety of reasons, including humidity changes, manufacturing issues, and installation quality. Contact us to learn more.
How Is Engineered Hardwood Different? 
Wood is going to contract and expand when the humidity changes. It tends to swell more in high humidity while shrinking in low humidity. This is true even after it has been cut into floorboards. Engineered hardwood floors have a hardwood top layer, which is laminated to a base with a plywood core. Plywood uses cross-graining, which means each layer has a grain perpendicular to the grain of all other layers. When one contracts or expands to the sides, the other moves back to front. Therefore, they work against each other, so there you have less contraction and expansion overall. Hardwood does not have different layers, so the boards contract and expand as a whole. 
Humidity Gaps 
While that plywood core helps to reduce gapping from normal contraction and expansion, it might not eliminate it. That's one reason for gapping, especially if the installation expert didn't acclimate it before the flooring was installed. To acclimate your engineered hardwood flooring, leave it in the room where it will be installed, at a constant temperature and humidity level.  
Another way to fight gapping is to condition your home throughout the year to keep the best humidity levels. Run your air conditioner in the summer, while running a humidifier in winter. You may feel that you're wasting energy, but it is a great way to combat the problem of gapping and keep your engineered hardwood floors in great shape. 
Installation Gaps 
Engineered hardwood flooring can be glued or nailed down, as well as floated. Regardless of the installation method, the boards have to be fitted together tightly during installation. If there are tiny gaps between them, they are always going to be there, though they could shrink during high humidity. 
Material Flaws 
While the construction of engineered hardwood flooring can minimize natural flaws, it is still wood, which always has imperfections. You cannot get full accuracy with every board, so some of them aren't going to fit perfectly. Nevertheless, your installation expert should be aware of this and can find a better-fitting board. 
Let us help!
Despite the possibility of gapping, engineered hardwood flooring is a great option for any home! Our flooring consultants will help you select a finish you love and give you great tips on installation. If you fear gaps, or you just aren't that confident in your DIY abilities, we are more than happy to do it for you! Visit us today to learn more about our installation services.  

REQUEST FLOORING INFO