Explore Luxury Vinyl Plank Flooring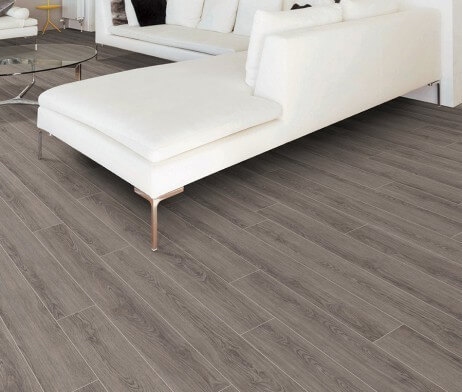 Luxury vinyl plank flooring has been available for many decades, but now it is a premium product that has an edge over many other options. Vinyl plank flooring is a versatile option that can be used in any setting. Here are some of the reasons why experts prefer LVP over other flooring products. Visit us today to ask a flooring consultant yourself! 
Available in Many Colors and Styles 
Vinyl plank flooring can be found in many textures, patterns, and colors.  Many homeowners want flooring products that look like wood without the price constraints and issues that wood brings (easily scratched, periodic refinishing, etc.) Luxury vinyl plank flooring manufacturers have perfected applying the look of wood to vinyl, so that this can be achieved. Stone and tile appearances are also popular for LVP.  
Fully Waterproof 
One reason luxury vinyl plank flooring is so popular is that it is fully waterproof. That makes it ideal for use in the laundry room, bathroom, basement, and kitchen. Often, these areas are prone to moisture and spills, so they aren't suitable for hardwood installation. With LVP, you don't have to worry about humidity, spillage, or leaks.  
Easy to Maintain and Durable
Vinyl plank floors are known for being highly durable and tough. They can withstand everyday wear and still look great! It features four different layers, including: 
Top wear layer, which is scratch-resistant 

Printed décor layer, made of vinyl 

Moisture-resistant layer for the inner core 

Backing layer, which holds it all together 

Make sure that you know the thickness of your top layer because this dictates how well the floor stands up to heavy traffic.  
Thanks to being waterproof, as well as wear resistant, luxury vinyl plank flooring is incredibly low maintenance and easy to care for. Regular sweeping or vacuuming is all that is needed. When it comes to a deeper clean or bigger, wetter mess, you can confidently wet mop without worrying about warping your floor.  
Soft and Comfortable 
Luxury vinyl plank flooring doesn't tend to get as cold during the winter months and can feel softer and warmer under your feet than traditional hardwood or tile. The padded layer is also going to give the floor more flexibility, so you can walk barefoot without the 'shock' of walking without shoes or socks. 
Ease of Installation 
If you prefer to install your flooring yourself, you'll want something that is simple to install. You can actually put luxury vinyl plank flooring right over your current flooring, so you don't have to spend time ripping up your old flooring. Planks easily snap together, without nails or glue.  
Explore our Store 
If its time to make a change to your flooring, consider upgrading your floors to luxury vinyl plank flooring. As functional and stylish as it gets, LVP suits every room in your home. Come visit us to see our selection of luxury vinyl plank flooring and have all of your LVP questions answered! 

REQUEST FLOORING INFO