Why Mohawk SmartStrand Carpet Flooring is What You Need in Your Home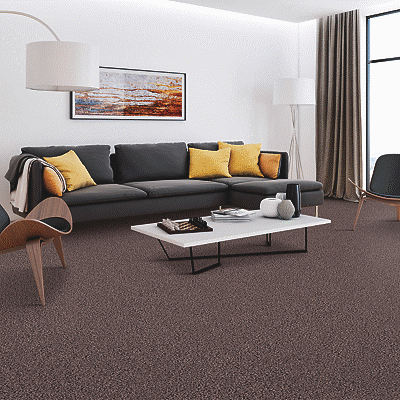 In addition to enhancing the aesthetic appeal of your interior décor, carpet flooring adds warmth and comfort to your home. The truth is, some carpets are better than others. Mohawk SmartStrand is one of those choices that you can never go wrong with. The following are the reasons why you should choose Mohawk SmartStrand carpet flooring for your lovely home:
Superior stain resistance
The stain resistance in Mohawk SmartStrand carpet flooring is unparalleled. Mohawk utilizes Nanoloc technology that makes use of ultra-fine nanoparticles that make each strand completely dirt- and stain-resistant. So, once you have this carpet flooring installed in your home, you will not have to fret the next time your kid spills grape juice on the floor. With just a towel, you'll be able to wipe out the mess.
Softer than traditional carpets
Mohawk uses a polymer fiber known as trexta. This is a unique kind of fiber that is much softer compared to traditional carpet fibers. Having very soft carpet flooring like Mohawk SmartStrand carpet flooring is something that the whole family will appreciate. Once installed, your kids will play comfortably and you will also get to exercise longer on the floor.
Certified by OEKO-TEX
Another distinction between Mohawk SmartStrand carpet flooring and many other carpets is that it doesn't contain or release volatile organic compounds. This chemical-free carpet has been tested in the lab and has been found to be free of any harmful substances. This is what earned it the OEKO-TEX certification. Therefore, you will not have to worry about breathing in toxic chemicals or getting sick whenever you and your kids lie on the carpet.
In addition to the above reasons, there are various other advantages of Mohawk SmartStrand carpet flooring that cannot be overlooked. They include:
Mohawk SmartStrand carpets are available in a wide selection of styles to choose from, which makes it easy for you to choose a style that suits your lifestyle.
Mohawk SmartStrand carpets also offer an excellent color selection, with the most popular styles being available in up to sixty colors. This makes it easy for you to choose the color that matches your décor.
These carpets are fade resistant and wear-resistant. This makes them incredibly durable, giving you great value for your money.
With these desirable features, Mohawk SmartStrand carpet flooring certainly addresses all of today's fundamental carpet issues such as stain resistance, softness and comfort, style and color, eco-friendliness and durability.
Contact us today to find out more about the available Mohawk SmartStrand carpet flooring style and color options that you can choose from.

REQUEST FLOORING INFO