How Berber Carpet Flooring is the Perfect Match for Your Home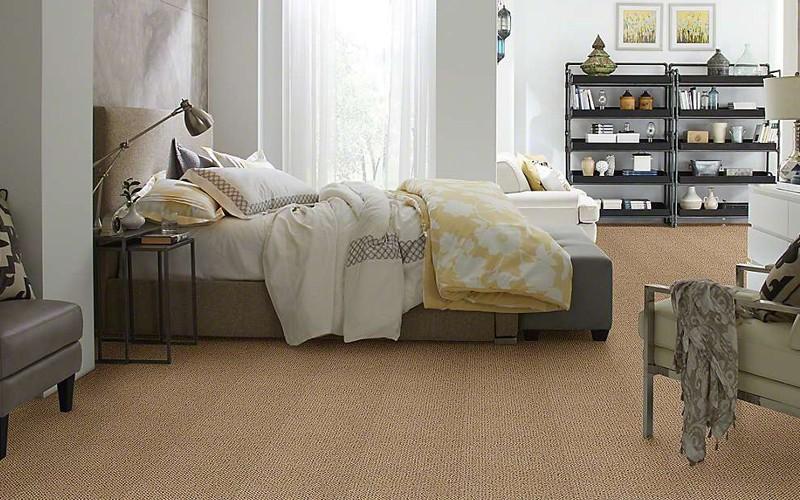 Somehow along the way, Berber carpeting got relegated to basement rec room or home office status. It's on its way back though and increasing in popularity as people realize it's a durable, comfortable and affordable flooring option for most rooms in their homes. No longer the plain old solution for hidden spaces, here's how Berber carpet flooring is the perfect match for your home.
Berber Carpet a Style, Not Just a Colour
Named after the North African Berber tribes, Berber was widely recognized as carpeting in neutral tones with flecks of grey or brown like was found in their traditional weaving. The other defining characteristic however, was the looped pile rather than cut. It is the looped pile that has transformed Berber from a colour choice to an actual style and manufacturers have caught on. Today's Berber carpet flooring ranges from low to high quality and has more colour choices than ever before.
You Don't Have to Choose Durability Over Style
As with all flooring choices, opting to invest a little more will buy you a lot more mileage in your Berber carpet. In a well-crafted carpet, the loops will be close together and you will not see the rug backing. Due to the loop design, is a harder-wearing carpet choice than many cut-pile styles. Tighter loops have good spring to them and bounce back when exposed to traffic, meaning your flooring will maintain its looks longer than other styles might. There's also the added benefit of being easy to maintain if you vacuum regularly to catch dirt before it is ground into the base of your loops.
A World of Endless Possibilities and Choices
Berber carpet flooring is now available in an impressive array of colours and textures to help you find the perfect match for your home's design style. Since it's a durable carpeting choice, you can create a look of consistency, using it in hallways that run adjacent to rooms you're installing this flooring in. Some carpet styles tend to wear unevenly and create a visible path when used in hallways, but your new Berber is not as likely to do that. You can also use it seamlessly on stairs. The looped fabric conforms to the shape of your treads, eliminating bare spots that cut-pile carpeting leaves on the bullnose.
Want to see for yourself how Berber carpeting is the perfect match for your home? Contact us today or stop in to Flooring Superstores in Grande Prairie and check out our incredible selection. Put Berber to the test and feel for yourself the quality and comfort it can provide you and your family.

REQUEST FLOORING INFO