What Are the Benefits of Engineered Hardwood Flooring?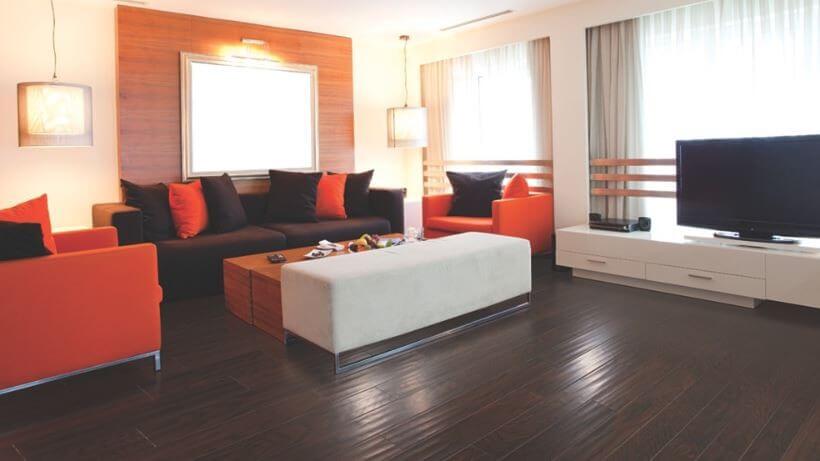 Have you been considering installing engineered hardwood flooring into your home? If so, you are making an amazing decision. There are many benefits including the following:
It's Affordable
One of the big benefits of installing engineered hardwood flooring in Grande Prairie is that it is affordable. Most people know that natural hardwood is expensive, but when you choose engineered hardwood, it is much more affordable. Plus, it looks just as gorgeous as natural wood. Engineered wood is also easier and cheaper to maintain in the long run when compared to natural hardwood.
It's Less Susceptible to Humidity and Temperature Changes
Another benefit is that it is less susceptible to temperature and humidity changes. Natural wood can expand and contract due to changes in temperature and humidity, which ultimately can cause warping and buckling. Since engineered wood is constructed with multiple layers, it is less likely to react in that way.
It's Durable
You will also find that engineered hardwood is quite durable. It lasts just as long as natural hardwood, and it can handle a lot of wear and tear. This material is made of layers, and the top layer, depending on the thickness, can even be sanded and refinished.
It Can Be Installed Anywhere
This type of flooring can also be installed anywhere, which is yet another wonderful benefit of this material. When compared to hardwood, which is typically stapled or nailed to a plywood subfloor, engineered hardwood can be placed anywhere, as it can be glued, stapled, or nailed. This means that you can even place it over materials such as concrete, vinyl, or ceramic floors.
It Looks Amazing
Engineered hardwood looks amazing, and it is incredibly stylish. It brings a sense of warmth and beauty into your home, and it looks just like natural wood. You can find a wide variety of shapes, colors, styles, and textures, which allow you to find the most perfect floor to match your decor and style.
Conclusion
Choosing to buy engineered hardwood flooring in Grande Prairie is an excellent decision that will not only add to the looks of your home, but also to the value. Thanks to the versatility of this material, you can create the home of your dreams without the investment of natural hardwood...yet, you get all of the benefits. Start your search today, and see the difference that engineered hardwood flooring can bring to your home.

REQUEST FLOORING INFO