What to Use in an Entryway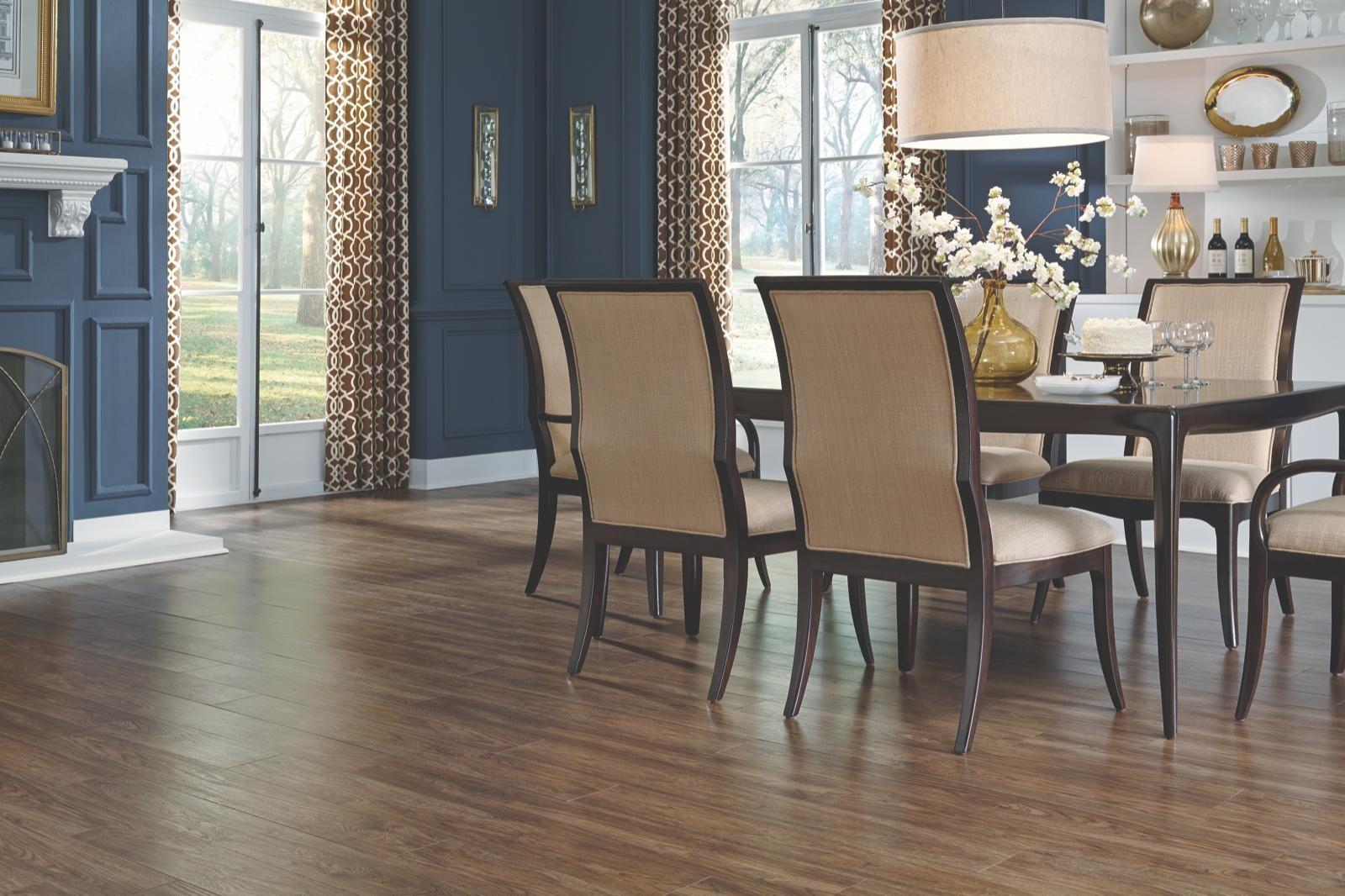 There isn't a specific flooring that is ideal for each room. There are just too many options. For example, 50 years ago, the bathroom and kitchen floors were lino, wood, or even carpet. Now we have sheet vinyl, luxury vinyl tile and plank, laminate, hardwood, engineered hardwood, tiles, stone, cork, and more. I've even seen pennies used on a kitchen floor!
Lots of those options would be fine for an entryway, but due to the amount of traffic and weather conditions your home's foyer is exposed to, carpet is probably not the best option.
That said, don't be afraid to mix and match flooring. Style and taste are unique and there's no reason why your flooring shouldn't be too! If you want everything to match, that's possible too.
Luxury vinyl plank or tile flooring is available in a wide variety of HD printed designs that will match or complement your decor, and I would definitely recommend it for an entryway. Here's why:
Easy to clean
Durable against wear and tear (kids and pets)
If one gets damaged, they are super simple to replace
Many designs/looks: patterns, wood, tile, or stone
Noise reducing qualities
Soft underfoot
LVP is also quick and easy to install, and they're inexpensive, so you really can't go wrong.
Come pick some out and take them home today!
Get directions to our Grande Prairie store here.

REQUEST FLOORING INFO