Possibilities Are Endless with Luxury Vinyl Plank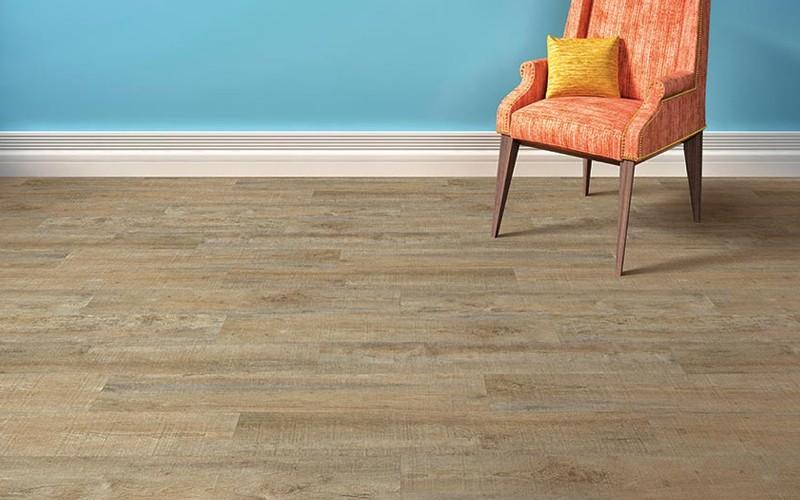 If you haven't looked into luxury vinyl plank (LVP) as a flooring option for your home, you really should! This versatile, resilient flooring offers endless possibilities that can't be matched by any other flooring material in its class. We've got a few reasons for you about why you should really consider getting this flooring with your home.
The Beauty of Real Wood with the Benefit of Water-Resistance
With luxury vinyl plank, you can get the look of hardwood anywhere in your home, even in the basement and bathroom! LVP is available in a wide variety of colours and styles that resemble natural hardwood, right down to the grain and plank sizes. Due the unique process that is used to create the designs, it would take the most experienced eye a second look before they can tell that it isn't solid hardwood! LVP is waterproof and can stand up to the most humid conditions without warping, buckling or peeling.
Luxury Vinyl Plank is a DIY Dream!
If you have a utility knife and a straight wall to get started with, you can complete an LVP flooring installation in an afternoon, even if you've never laid flooring before! There's no need to worry about renting specialized saws, purchasing tools that you'll never use again or expensive protective coatings that can take days to apply. Not to mention the installation process is easy: simply cut the planks with your utility knife when necessary and press them into place. If you have trouble with a plank, simply pull it up and reposition it.
Hard-Wearing, Long-Lasting and Easy Maintenance
Once your LVP flooring is installed, the factory applied protective finish will hold up to feet stomping across it, any amount of dirt your family and pets can track in and spills. Cleaning is as easy as regular sweeping or vacuuming, a damp mop and if needed for deep cleaning, a mild cleaning agent and a good scrub. That's it! Not only will you enjoy beautiful floors that give you the warm look of wood, but you won't have to live in fear of scuffs, scratches or costly refinishing projects.
Are you starting to see the endless possibilities luxury vinyl plank can offer your home? We knew you would! Contact us at Flooring Superstores Grande Prairie or stop in and see us so we can show you the variety of patterns, styles and colours available in LVP.

REQUEST FLOORING INFO