New D.I.Y. Product: Smart Squares
Are you looking for a soft, easy-to-maintain flooring for a child's bedroom, playroom or the family room?
That you can easily install in your home, by yourself, and with no special tools?
We have just what you need:
a new D.I.Y. product, SMART SQUARES, from 'Engineered FLOORS'!
It is available in two weights (thicknesses); each weight is in a different colour and at a different price, so we can match your pocketbook, your décor or your degree of cushiness! < Packaged in 12 lb boxes, it is easy to carry and transport, & it is now INSTOCK at our store. Stop by and check it out!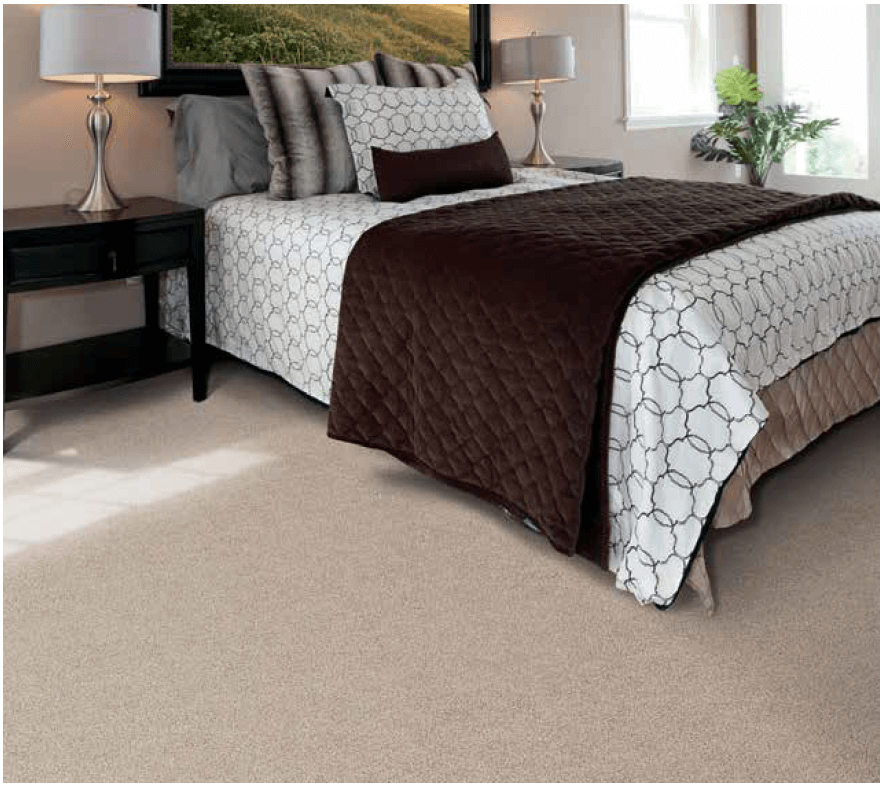 There are 3 carpet tiles in this photo below…..can you tell? SQ 108: In a Snap, colour is called Ironside: it has the lighter cushion weight.
This is a photo of the two weights that we carry: the lighter colour has the thicker cushion. (heavier weight): SQ 105: Easy Street; the color is called 'Iron Frost'). Unfortunately the two weights cannot be combined.

Below is some additional info from the manufacturer about SMART SQUARES.

SMART SQUARES
by Dream Weaver/Engineered FLOORS

Introducing SMART SQUARES: the most affordable, all-in-one flooring solution for every space in your home (from Engineered FLOORS.)

We have taken some of our most popular and stylish residential products and transformed them into 18" x 18" carpet tiles. We use proprietary technology to cut the tiles and never touch the face fiber, leaving a virtually seamless appearance. Using our unique Peel & Stick system, SMART SQUARES can easily be installed on most smooth, clean surfaces.

FEATURES & BENEFITS

Each SMART SQUARE is built with our own PureColor Fiber system that is not only durable, but also resistant to bleach, stains and fading from sunlight. No additional pad is required, as SMART SQUARES comes with an attached cushion backing system for unmatched comfort underfoot. The only soft-surface DIY residential carpet tile on the market. Simply prep, peel, place and press smart squares to transform any room today!

Seamless Appearance.
Durable.
Resistant to bleach, stains and fading from sunlight.
Peel n' Stick for DIY installation. No special tools are needed!
Packaged in easy-to-carry boxes.
Cost-saving: no additional pad needed.
Ability to replace damaged or worn tiles.
Perfect for children's bedrooms, playrooms, family rooms & basements!
For Residential use only; not recommended for commercial nor rental properties. (use commercial-grade carpet tiles instead).

PureColor® is our proprietary brand solution-dyed fiber. Because it's solution-dyed, the color goes all the way through the fiber, like the color in a carrot, meaning the color won't fade, wear off, or stain.

REQUEST FLOORING INFO