Mohawk Air.o Carpet Flooring: Your Next DIY Project Made Easy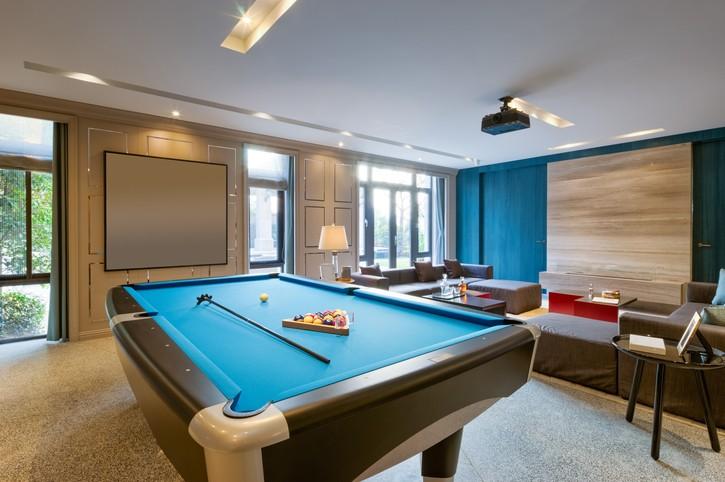 If installing carpet is next on your DIY list, then look no further than Mohawk Air.o carpet flooring. Mohawk's Air.o carpet flooring will make installation a breeze and your new flooring will look amazing!
Mohawk has created a whole new idea in carpet flooring that they have coined Unified Soft Floor Covering (USF). It has many benefits over traditional carpeting. Here are a few benefits:
Ease of Installation
Mohawk has simplified the construction of carpeting. Air.o has a textile face, binder and cushioned backing that are all polyester. The parts are fusion-bonded together using a special welding process. This results in a flooring that is very strong, dimensionally stable, and resistant to buckling or wrinkling. Yet it is still light, soft and flexible.
Installation is easy. The use of knee kickers, tack strip or stretchers is not required. The only things needed are a cutting tool, T-square, and Mohawk branded double sided tape or adhesive.
Mohawk also makes it easy to install carpet flooring on stairs. It wraps effortlessly, you just need to trace, cut, and lay it right around the banister's edge.
Mohawk Air.o carpet flooring can be installed over any kind of substrate. It can be folded or rolled and will return to its original shape.
Other Key Benefits
Hypoallergenic: Air.o's carpet fibers, backing or cushion do not absorb moisture, therefore helping to stop the growth of allergens and microbes. You don't need to worry about children or pets playing on the floor. It is VOC, latex and odor free, which is safe for everyone. This also eliminates that new carpet smell.
Easy to Clean: The non-woven cushioned backing permits more air flow for more thorough vacuuming to remove dirt and dust.
Environmentally Friendly: Mohawk Air.o carpet flooring is made with 100% recycled polyethylene terephthalate fiber (PET).
Original Flooring is Left Unharmed: The cushioned felt padding helps prevent damage to the original flooring.
Your Next DIY Project
Let your next DIY flooring project be an easy one. Stop by our Flooring Superstores in Grande Prairie, where our knowledgeable staff will help you choose the perfect Mohawk Air.o carpet flooring for your project.

REQUEST FLOORING INFO