Luxury Vinyl Tile: Versatile, Durable, and Available in a Variety of Realistic Options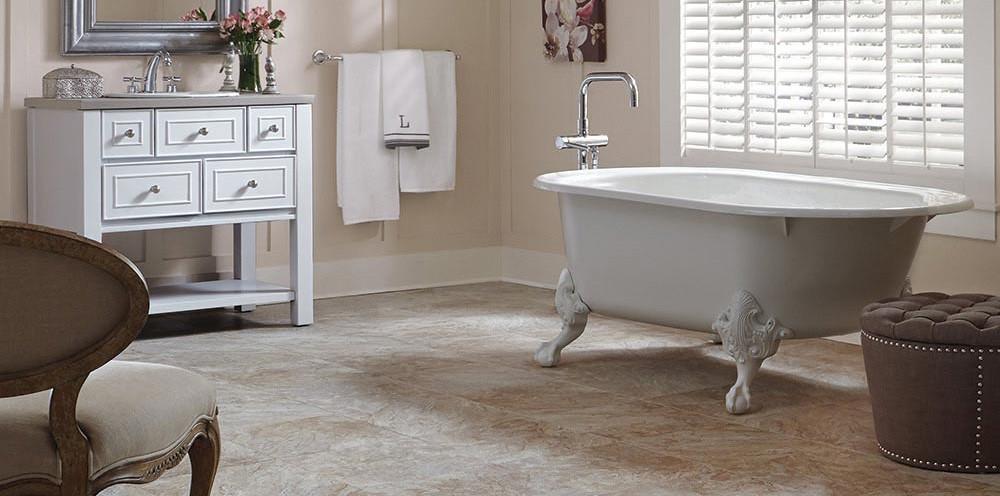 Why settle for less when you can have the best? Luxury Vinyl Tile is great option for those looking to achieve the luxury and feel of real hardwood or stone with the comfort and resilience of vinyl. Luxury Vinyl Tile combine design and functionality through implementing the latest innovative technologies to create distinctively beautiful Vinyl Tiles with amazing realism. Available in a range of elegant designs that replicate stones, wood, and other natural materials, Luxury Vinyl Tile is as varied as it is durable.
Stylish Luxury Vinyl Tile That Upgrades Your Home
Luxury Vinyl Tiles give you unlimited choices to add a distinct and refined look in any room. Fortunately, Luxury Vinyl Tile doesn't break the bank! It is affordable, easy to install and maintain, and is often indistinguishable from the material it mimics.
Resilient Flooring That Lasts Years
Luxury Vinyl Tiles are more durable than ever before. The tiles hold up under many years of use and will serve even the most active households or businesses without fear of wearing out or tarnishing in appearance. In addition, they are moisture resistant and are a great option for rooms that have above average humidity.
Limitless Value of Luxury Vinyl Tile
The appeal of Luxury Vinyl Tile is not limited to its aesthetics, as it also provides an unprecedented level of sturdiness and reliability in every room of your home. The slip resistant surface makes it ideal for elderly family members and children to walk freely without the fear of falling or slipping. The tiles are also resistant to scuffs, scratches, and stains.
The Simple Sophistication of Luxury Vinyl Tile
The resilient Luxury Vinyl Tiles present unlimited style and design options to match and compliment your home décor. You also have a limitless selection of colors and patterns to choose from. The embossing techniques at work produce realistic designs of stone, hardwood, and others that will trick even the best-trained observers.
LVT offers all the benefits of real tiles; aesthetics and sturdiness, except that it does it better and at a better price. With Luxury Vinyl Tiles, prepare to experience luxury, versatility, and durability like you have never had it before. Visit us today to see our in stock option of Luxury Vinyl Tile.

REQUEST FLOORING INFO