Get Creative with Your Flooring by Installing Luxury Vinyl Plank Flooring in Your Favourite Room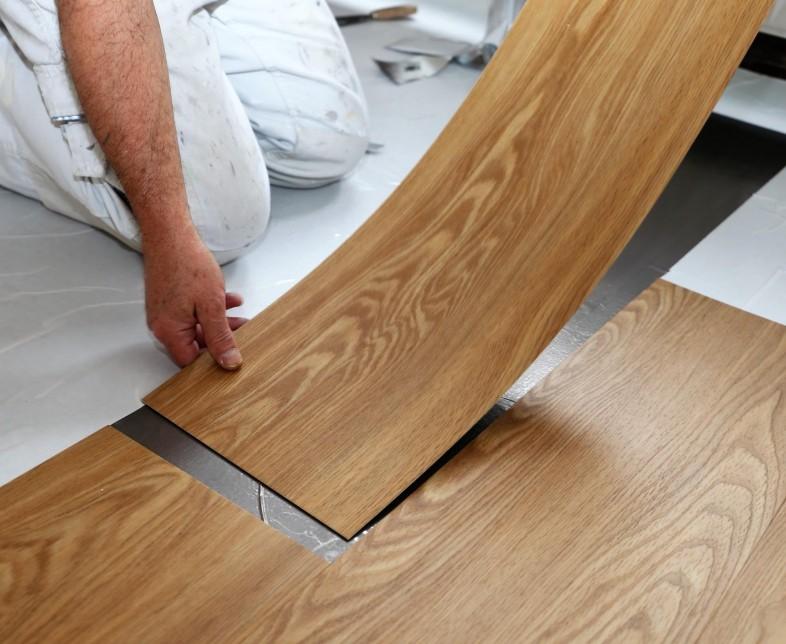 Today's vinyl is affordable, DIY-friendly, wears well, and looks beautiful. If you're wondering what to do to liven the mood in your favorite room, then installing luxury vinyl plank flooring is a safe bet.
Trending Luxury Vinyl Plank Flooring
A few years back, the trends were all about disguise – vinyl floors masquerading as other materials. Today, advancing technology is allowing manufacturers to come up with shockingly realistic planks and tiles that mimic natural, unique and decorative looks currently unavailable in any other flooring types. From wood looking vinyl textures to stone vinyl textures, to metallic textures, you're sure to find the right look to transform your ordinary room into a truly beautiful space.
Colour Ideas Luxury Vinyl Plank Flooring
1. Blonde
Blonde colors are known to give a light, timeless feeling. With versatile blonde wood-look, your decorating possibilities are limitless. You can opt to have a rustic, homey feel or a chic, contemporary feel. Moreover, the blonde wood-look makes smaller rooms feel bigger and more open, especially when large planks are used.
2. Honey
Just a little darker than blonde vinyl, the honey vinyl features a warm, cozy tone that is still light enough to deliver the many benefits offered by blonde vinyl. With this look, your room will appear larger, while retaining rich warmth that comes from a vaguely darker tone.
3. Whitewashed
This will add a "beachy" feel and look to your room. It can also make your room look bigger, brighter and more relaxed. Whitewashed luxury vinyl plank flooring is an ideal option for farmhouse style houses and is often found in the kitchen.
4. Gray
Gray luxury vinyl plank flooring helps set the tone of a cool, contemporary home. It provides you with a neutral backdrop for decorating your room in any color. From black and white to bright bold colors, greens and aqua, they all go well with your sleek gray vinyl flooring.
5. High Color Variation
You can choose luxury vinyl plank flooring that features color variations in each plank, between planks, or both. This can give you a lot of dimension and excitement, making your vinyl flooring less of an ordinary floor and more of a statement piece.
Having trouble deciding what colour or style of luxury vinyl plank would look great in your home? Stop in today and our experts will help you choose the right luxury vinyl plank for any room in your home.

REQUEST FLOORING INFO