For Affordable Flooring go with Mannington Linoleum Flooring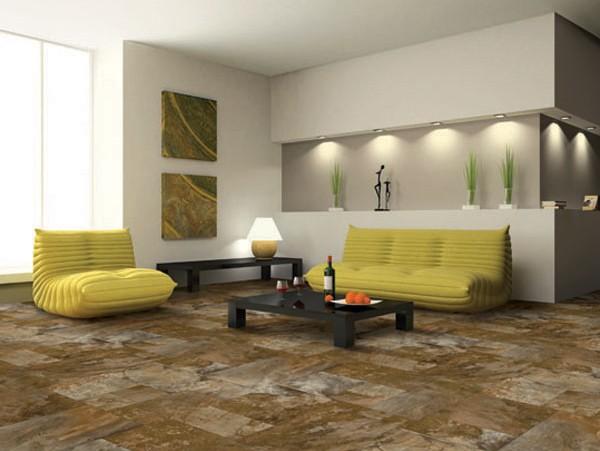 Many of our Grande Prairie customers are choosing Mannington linoleum flooring for its versatility in colour and design while enjoying the fact that it is so budget friendly. Linoleum has been around for decades, but as the Mannington website says: "this certainly isn't your grandmother's floor." Modern engineering and innovative manufacturing processes have developed flooring that not only enhances interiors of all designs but that will stand up to the ruggedness of family life or commercial traffic -- all for a bargain price.
Mannington has had more than 100 years to perfect its affordable and attractive flooring. The five grades of Mannington linoleum flooring for our Grande Prairie market have different warranties. The Premium enjoys a limited 20-year warranty, while the lowest grade "Benchmark" has a six-year limited warranty.
With Mannington Linoleum You Can Enjoy Change
Some of our customers prefer to add the lower grade(s) of Mannington linoleum flooring to their Grande Prairie homes because they enjoy the opportunity to change the look of their interiors without worrying about getting their money's worth from their flooring. What suits them today will not continue to appeal for 20 years. Installing one of the less expensive grades of Mannington linoleum flooring allows Grande Prairie homeowners to anticipate creating a new ambiance with the good conscience of having spent their money well.
Mannington Linoleum Flooring Offers Variety for Your Grande Prairie Home
If you enjoy the look of wood and stone floors, Mannington has a linoleum to suit your preferences. If, however, you prefer colors and designs less natural, Mannington can meet those desires as well -- and all for less money than you will typically spend on other types of flooring.
If you're considering updating your home with new floors and are interested in high quality along with budget-friendly prices, stop by our store to check out the variety offered by Mannington linoleum flooring to our Grande Prairie customers.

REQUEST FLOORING INFO