Does Preverco Hardwood Flooring Fit Your Lifestyle?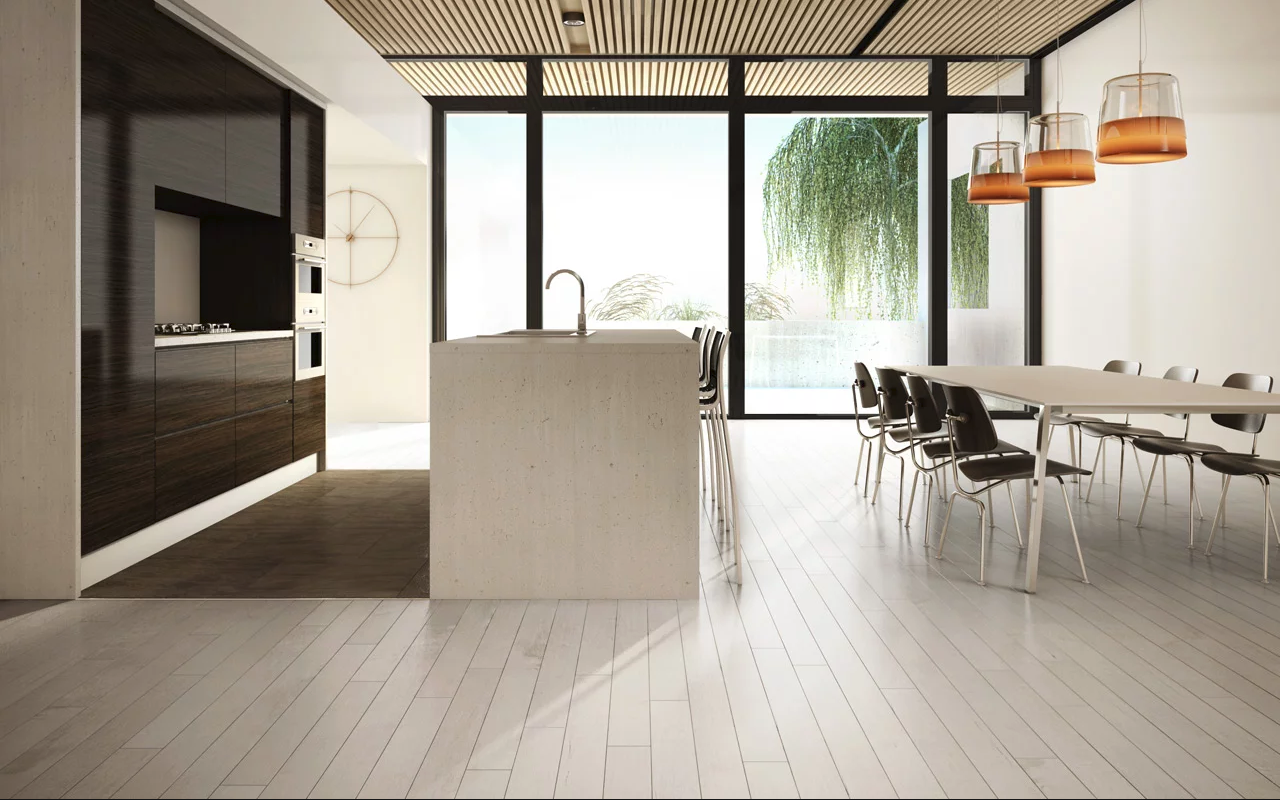 Hardwood flooring is a timeless classic that is enjoying a resurgence in popularity because it complements every type decor and lifestyle. Preverco Hardwood Flooring is one of the premier companies that constructs hardwood flooring perfect for rugged family life, summer cabins or easy-going retirement. So, whether you enjoy a cottage look, a modern flat or traditional cabin, Preverco Hardwood Flooring has a perfect match for any Grande Prairie home and lifestyle.
The Canadian company has made its reputation by simplifying the process of installing your new floor. Your Flooring Superstores Grande Prairie stocks a wide range of flooring so you can start turning your dream home into a reality immediately.
How Preverco Hardwood Flooring Grande Prairie Creates Your Ambiance
Each species of wood has a grain and colour all its own, allowing you to choose the combination that most appeals to you personally. Preverco offers a wide variety of stains designed to match certain "looks." Our knowledgeable staff at Flooring Superstores Grande Prairie is able to advise you not just concerning the look but also the durability that will match the area of your home where the flooring will be installed. Certain finishes stand up better to the rugged wear of children's play and entrances, while another may be a perfect fit for your office or master bedroom.
In addition to the variety of stains and colours, Preverco offers numerous finishes and textures from matte to glossy. Preverco's wider and longer boards create a luxurious ambiance. Whatever look you want for your home can be achieved with Preverco Hardwood Flooring.
Why Preverco Hardwood Is Best for You
Preverco Hardwood Flooring is produced completely in Canada, providing the finest workmanship and highest quality products to our Alberta customers.
Wood is long-lasting all by itself but when given Preverco's Sigma™ finish your residential flooring comes with a 35-year warranty. As a renewable resource, wood flooring is a beautiful way to help protect our environment while you delight in a comfortable, lovely home.
Let Flooring Superstores Grande Prairie help you create your ideal home with the classic elegance of fine wood floors. Contact us today about installing Preverco Hardwood Flooring Grande Prairie in one room or throughout your entire house.

REQUEST FLOORING INFO