5 Fun Projects to Do with Your Leftover Laminate Flooring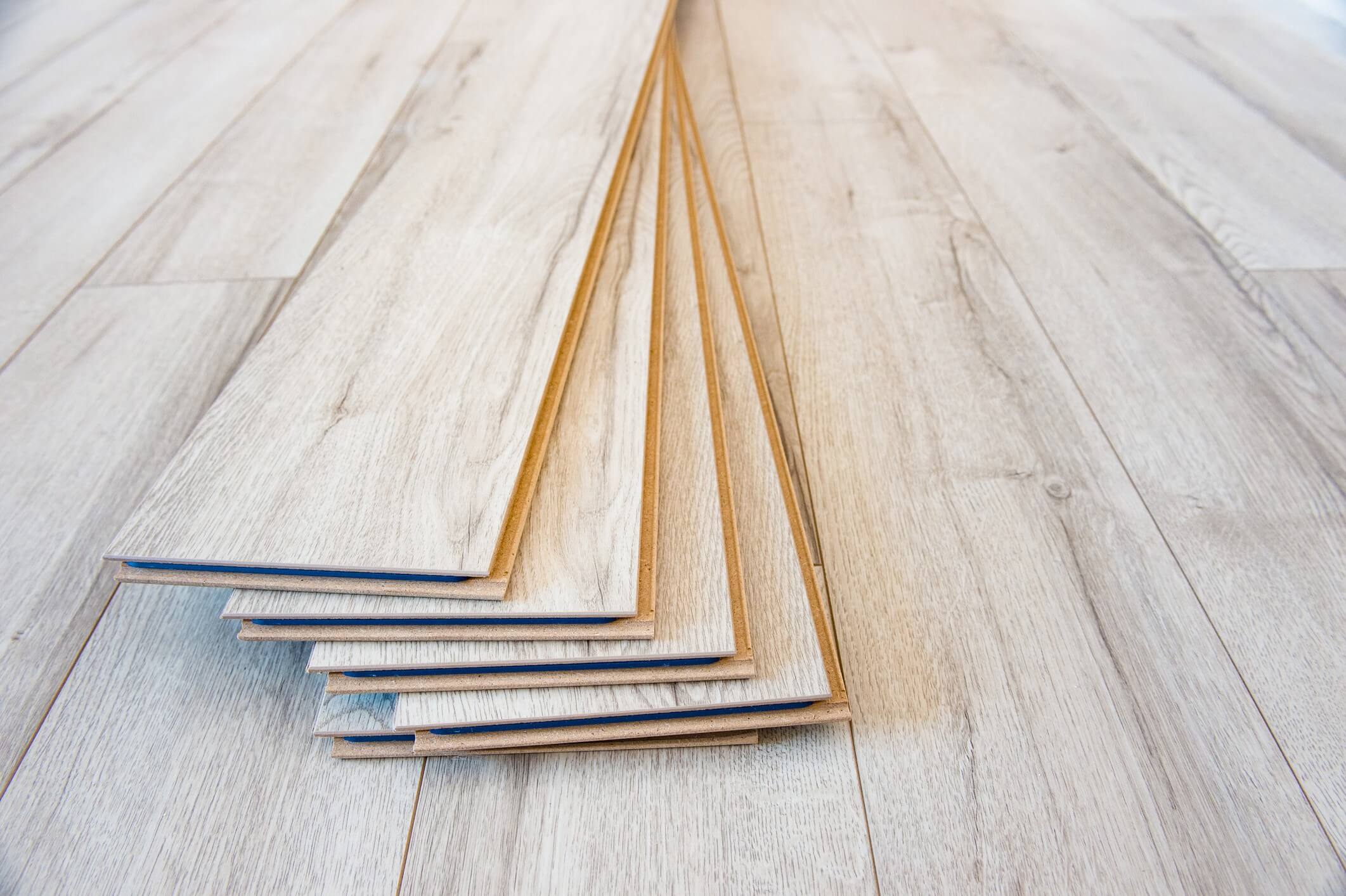 When buying laminate, you were probably advised to buy extra just in case some got damaged during install. So, you bought extra and luckily the project went well. But now you have leftover laminate and you're probably wondering, "what do I do with them?" You don't want to waste them, so what do you do? We've put together a list of 5 fun ideas for your leftover laminate flooring!
1. Full Length Rustic Mirror
One of the ways of making the most out of your leftover laminate flooring is making a full-length rustic mirror. This could be the fastest, easiest and cheapest ways of not just updating your mirror, but also updating your bare walls. Just a few planks are enough to create a gorgeous full-length mirror that complements your décor.
2. Decoupage Wall Art
You can cut printed images, motifs, shapes or letters from magazines, newspapers, old books, or gift wraps and creatively glue them onto your leftover laminate flooring. With a little creativity, you can turn a plank into a very beautiful decoupage wall art without spending a dime.
3. Resurface Your Island
Give your kitchen island a fresh look with the help of your leftover laminate flooring. Simply cut and place the scraps on your laminate on your island. You can even scuff the laminate up if you're looking for a more rustic look!
4. Coasters
The holidays are around the corner and a simple and cute gift are customized coasters! Cut your laminate into small squares, print out some photos of your friends and family, Mod Podge them onto the laminate squares and voila - adorable coasters for your friends and family!
5. Garden Crafts
If you have a small garden in your backyard, leftover laminate flooring planks can prove to be extremely useful. You can utilize planks as fences for your small garden to divide sections into planting beds. The good thing about laminate planks is that they are weather proof and unlike solid wood planks, they are not quick to deteriorate. This is because they have resin content as well as a protective outer layer.
Leftover laminate flooring planks are extremely versatile as a craft supply. You can saw, drill, glue, paint and decoupage them to craft countless useful and decorative items. Come by today and choose from our wide selection of laminate flooring planks that are designed to cater to your unique flooring needs.

REQUEST FLOORING INFO