3 Reasons Why You Should Update Your Bathroom with Luxury Vinyl Plank Flooring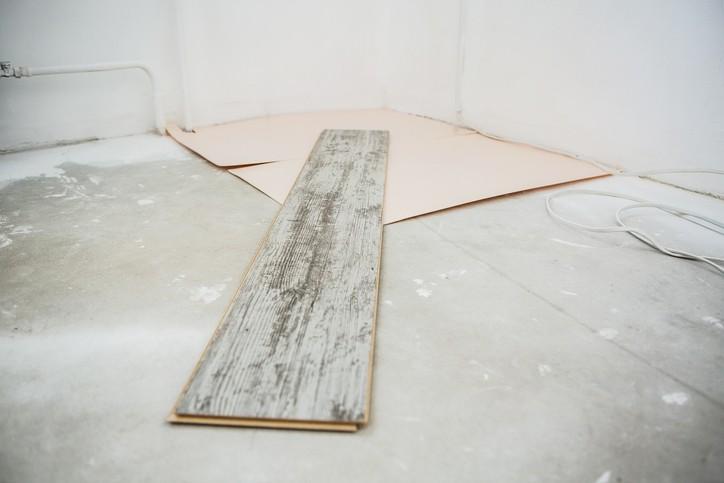 A new flooring concept has emerged onto the scene and is quickly expanding in popularity. Luxury vinyl plank flooring (also known as LVP) features the dependable benefits of vinyl, but its embossed surface also shows off the expressive look of real wood.
Your bathroom is an optimum location for LVP flooring. Here are three great reasons for making the move to update with this innovative luxury vinyl plank flooring.
Durability
There is no need to worry about water spills on the bathroom floor. Luxury vinyl plank flooring is resistant to water, high moisture and humidity.
This long lasting, scuff and stain resistant flooring stands up to the wear, tear and noise of a busy household!
Budget Friendly
Not only is luxury vinyl plank flooring a smart choice because of its durability, it's also very economical. It is much less expensive than organic wood flooring even when choosing a thicker wear layer.
LVP flooring comes in different thicknesses, but it is the thickness of the wear layer that counts. The thicker the wear layer, the better the floor withstands scuffing, scratches and stains. This may cost more but also increases the life of the floor and most likely the length of the warranty.
You can also save yourself some money by installing luxury vinyl plank flooring yourself. This low maintenance flooring is an easy to install DIY project.
Easy to Install and Maintain
Luxury vinyl plank flooring is simple to install and is a good DIY project if you don't want to hire a professional installer.
There are no requirements for specialized skills or tools. It is a floating floor so there is no need to attach it to a subfloor. There is no underlayment or pad required.
The flooring comes in strips that are usually 36 or 48 inches long, and 6 inches wide. The planks click together but are easy to reposition if necessary. It's no problem to replace a plank in the unlikely occurrence that the floor receives a nasty scratch.
Maintaining luxury vinyl plank flooring is a snap! Sweep or vacuum the floor regularly and wipe up stains immediately if possible. Wash the floor with a wet mop when necessary.
Your Home Deserves the Best
Your bathroom is one of the busiest rooms in your house. You deserve a high performance, but beautiful floor that is easy to care for.
There are many colors and styles to choose from to suit your lifestyle and bathroom decor. Be sure to drop by Flooring Superstores in Grande Prairie, where we'd love to help you choose the best luxury vinyl plank flooring for your needs.

REQUEST FLOORING INFO